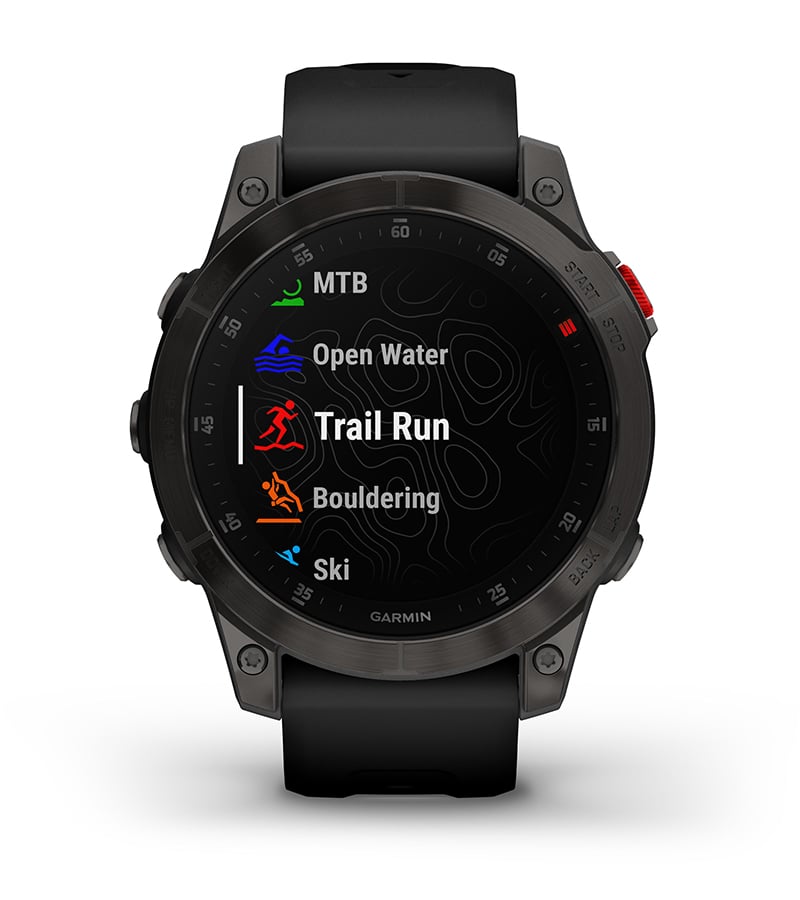 SPORTS APPS
Use preloaded activity profiles for trail running, swimming, running, biking, hiking, rowing, skiing, golfing, surfing, indoor climbing and more.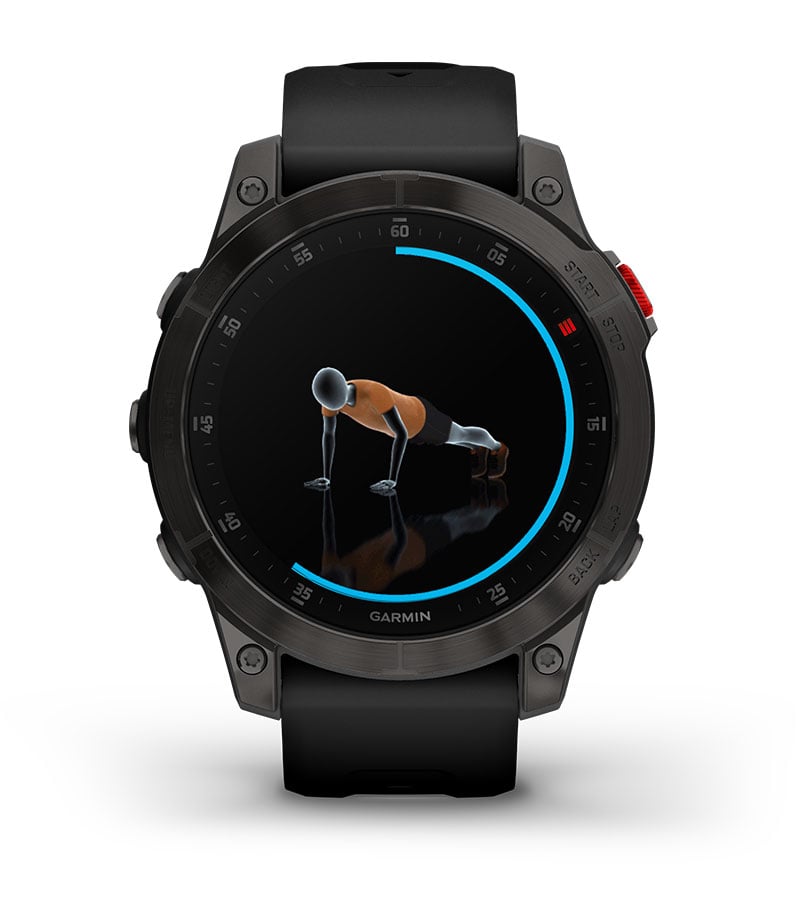 ANIMATED WORKOUTS
This watch features easy-to-follow, animated cardio, strength, yoga and Pilates workouts you can view on the watch screen. Choose from preloaded animated workouts, or download more from the Garmin Connect online community when paired with your compatible device.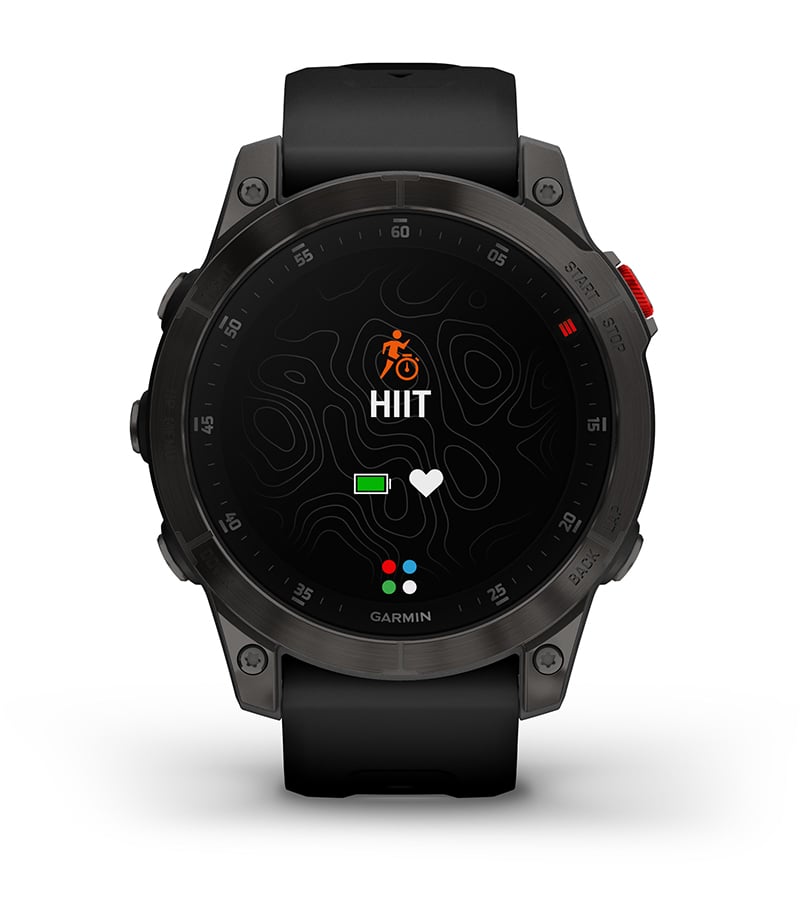 HIIT WORKOUTS
Use this activity profile with different timers to track your HIIT workouts, including AMRAP, EMOM, Tabata and custom. Set the number of rounds, work/rest intervals and more.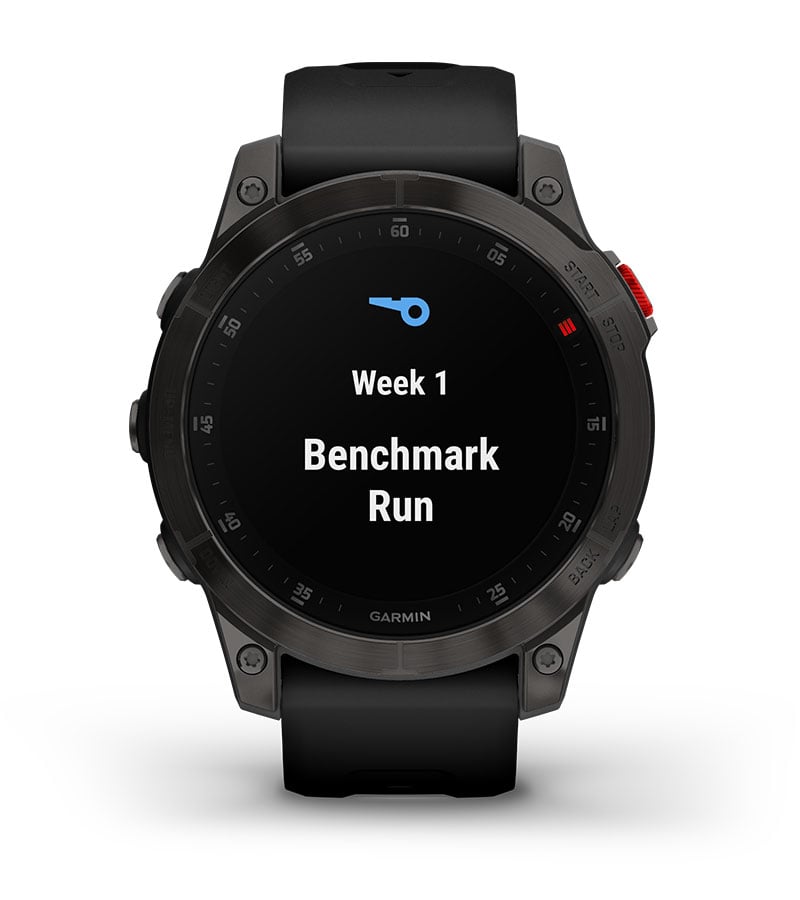 GARMIN COACH
These free adaptive training plans feature guidance from expert coaches and adapt to you and your goals. Workouts sync right to your watch from Garmin Connect.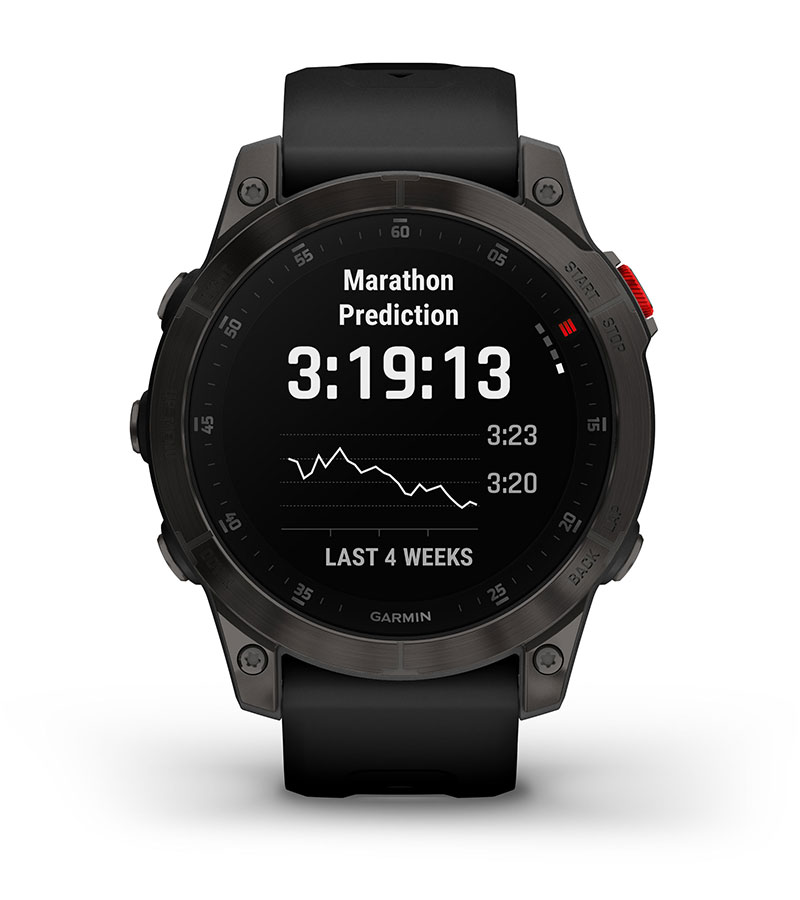 VISUAL RACE PREDICTOR
Based on your running history and overall fitness level, this feature provides an estimate of what your pace could be for the distance you want to run. Trend data shows how your training is having an impact over time.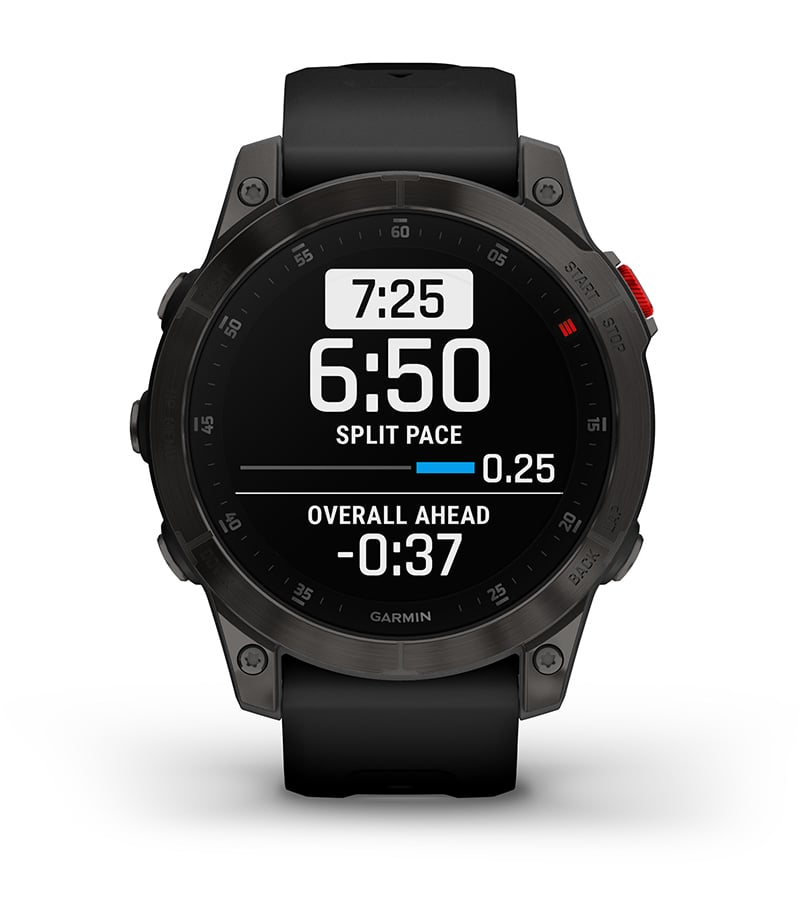 PACEPRO TECHNOLOGY
A first-of-its-kind PacePro feature helps keep you on pace with grade-adjusted guidance as you run a course.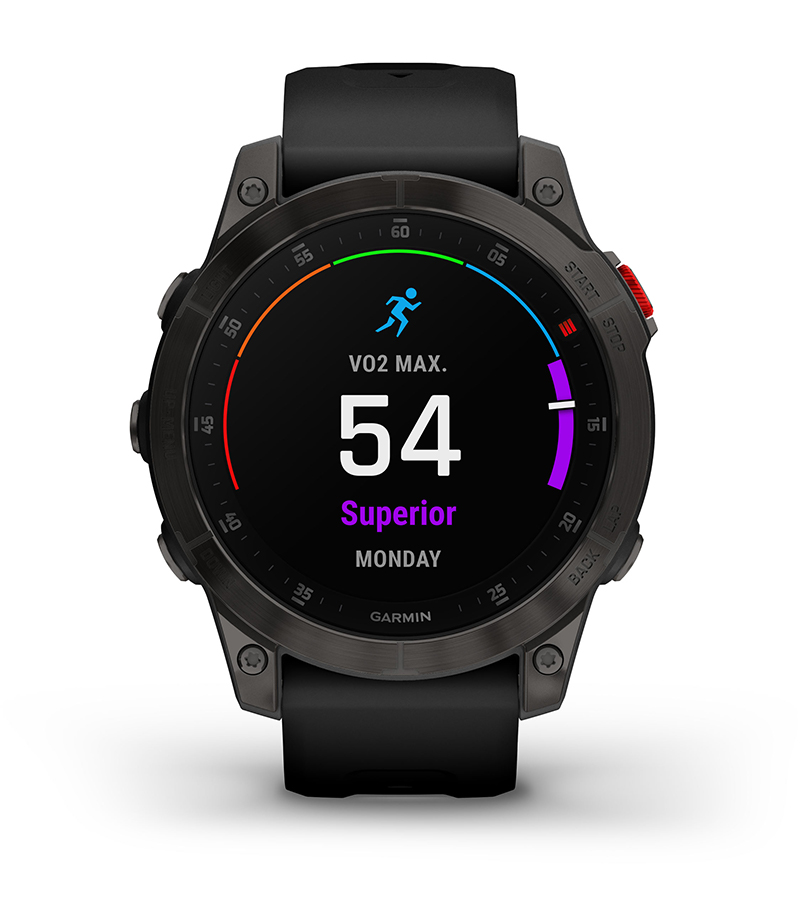 VO2 MAX
Train smarter with VO2 max, an indicator of how you can expect to perform. It adjusts for trail running and accounts for changes in performance that could be caused by heat or altitude.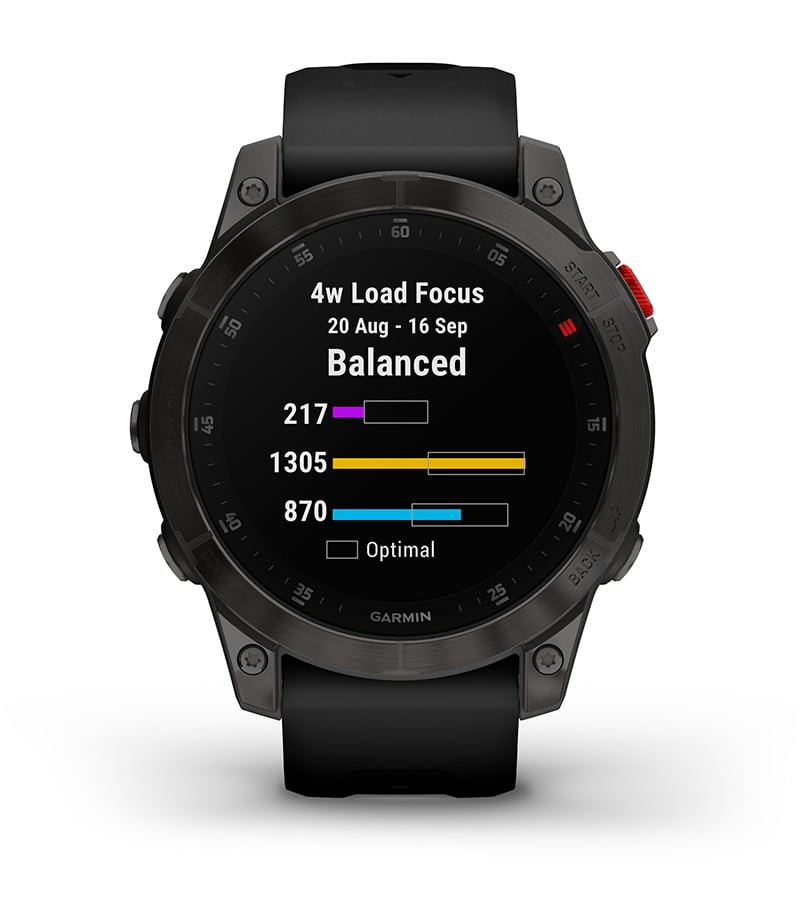 PERFORMANCE METRICS
View advanced training metrics that include estimates for running dynamics, VO2 max, recovery advisor and more.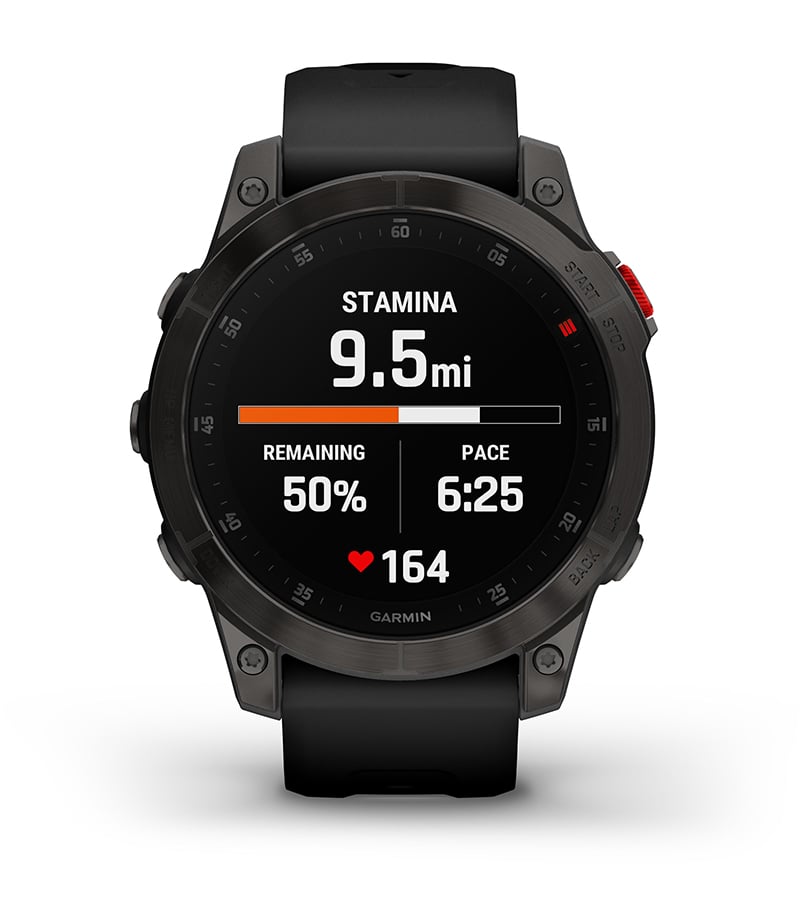 REAL-TIME STAMINA
Track and manage your exertion — and help avoid overexerting at the start of your run or bike.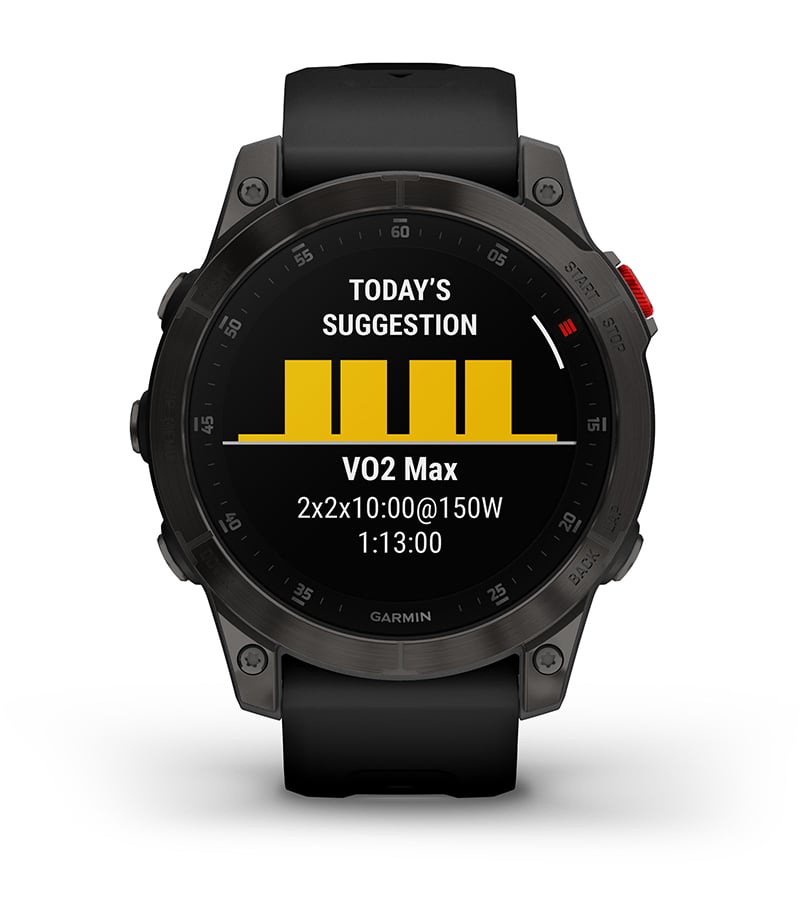 DAILY WORKOUT SUGGESTIONS
For training guidance that takes you and your fitness level into account, get daily run and ride recommendations based on your current training load and training status.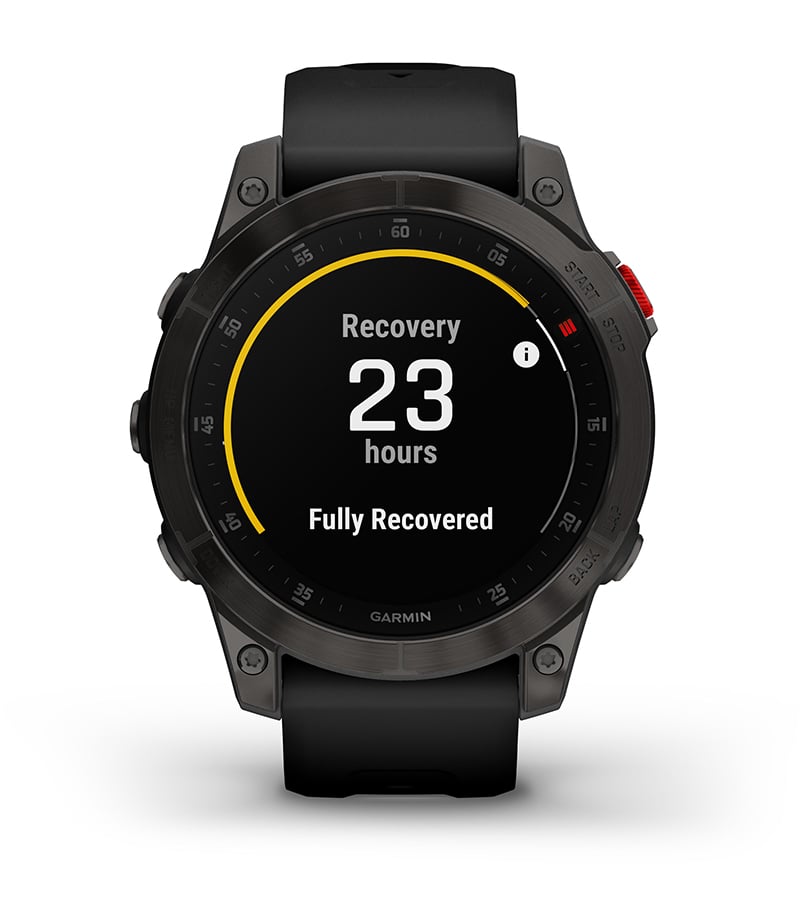 RECOVERY TIME
After each workout, recovery time lets you know when you'll be ready for another hard workout. It even accounts for training intensity and factors such as stress, daily activity and sleep.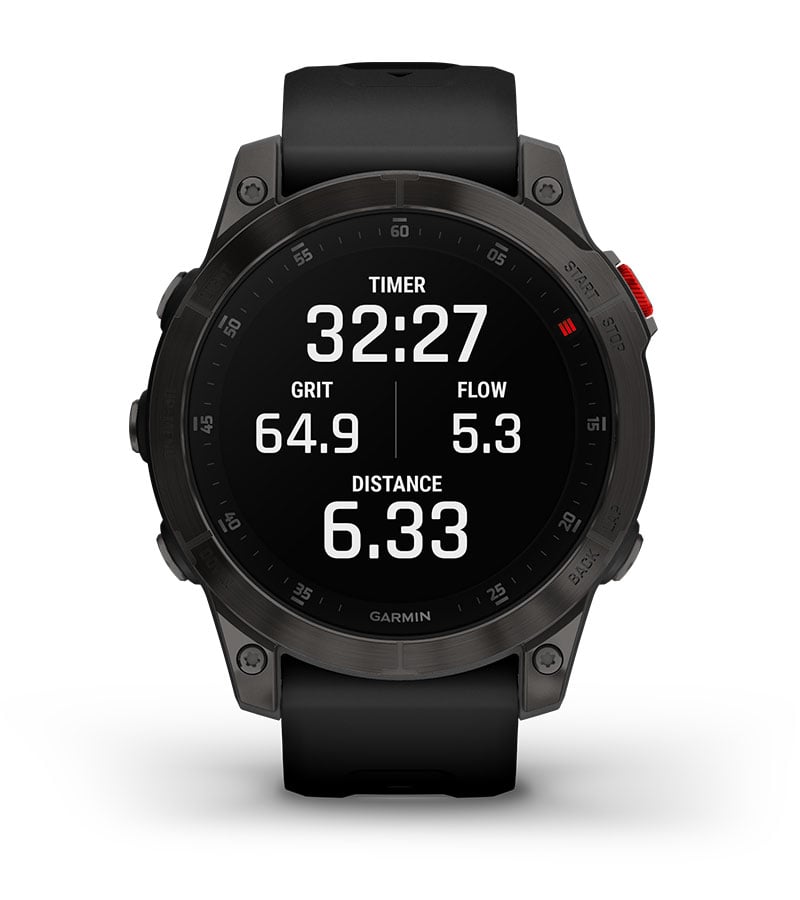 MTB DYNAMICS
Track the details of every ride with mountain biking metrics plus specialized Grit and Flow measurements that rate trail difficulty and how smoothly you descend, giving you a score to beat next time.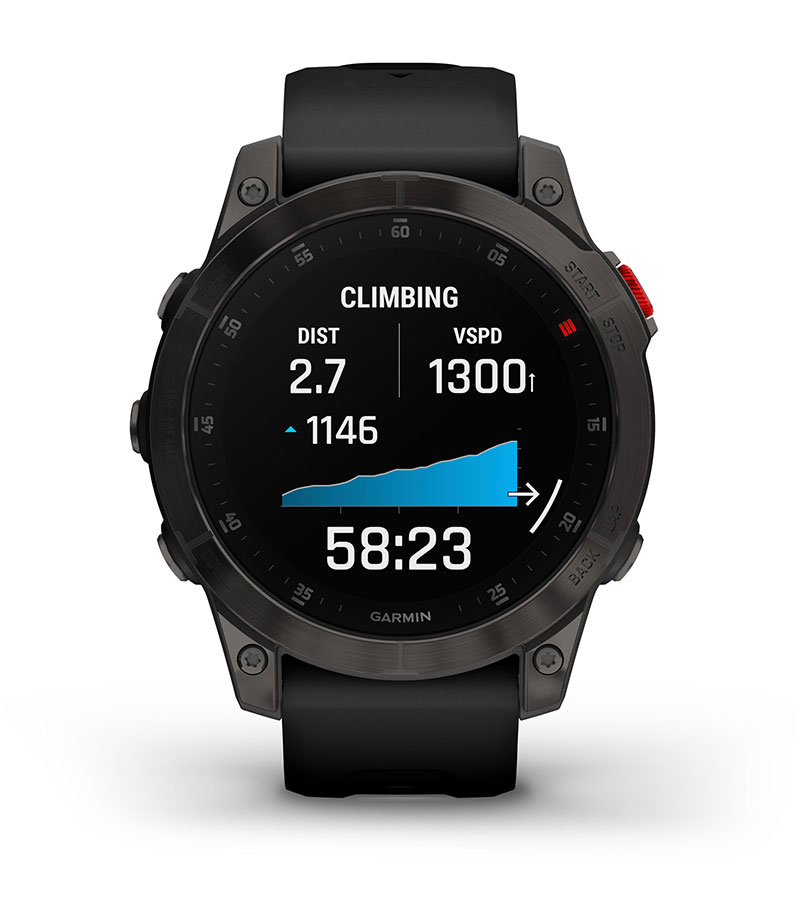 BACKCOUNTRY SKI
Stay informed when you're in the snow. This preloaded profile helps distinguish between skiing and climbing. It shows metrics specific to either ascent or descent.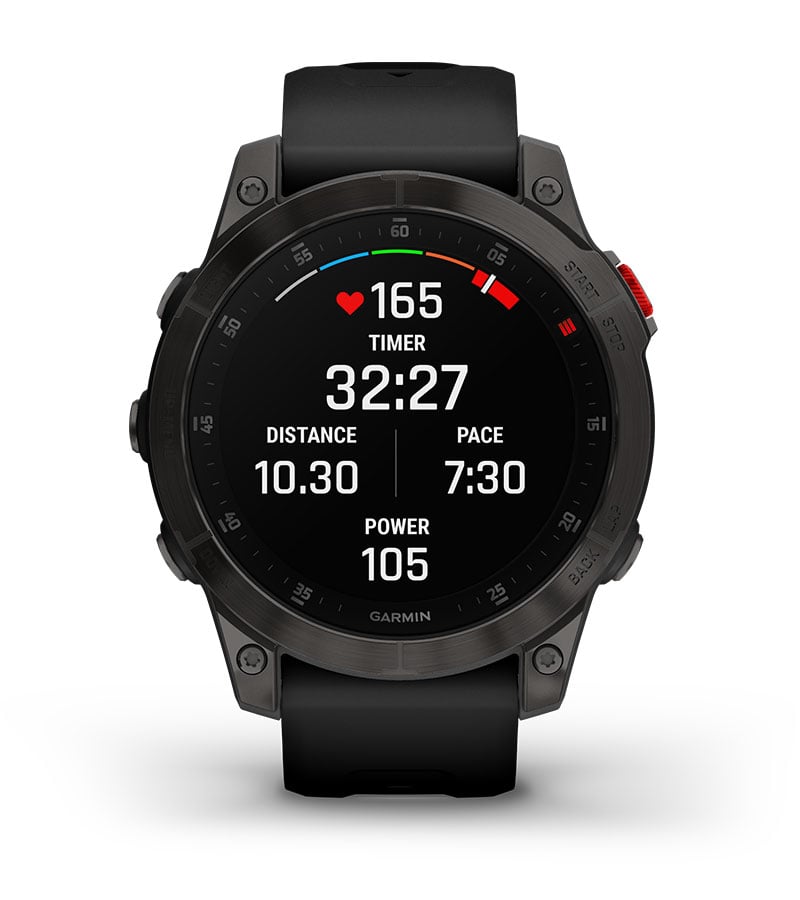 XC SKI DYNAMICS
When paired with the HRM-Pro chest strap (sold separately), the ski power metric helps measure the actual exercise load of your cross-country workouts.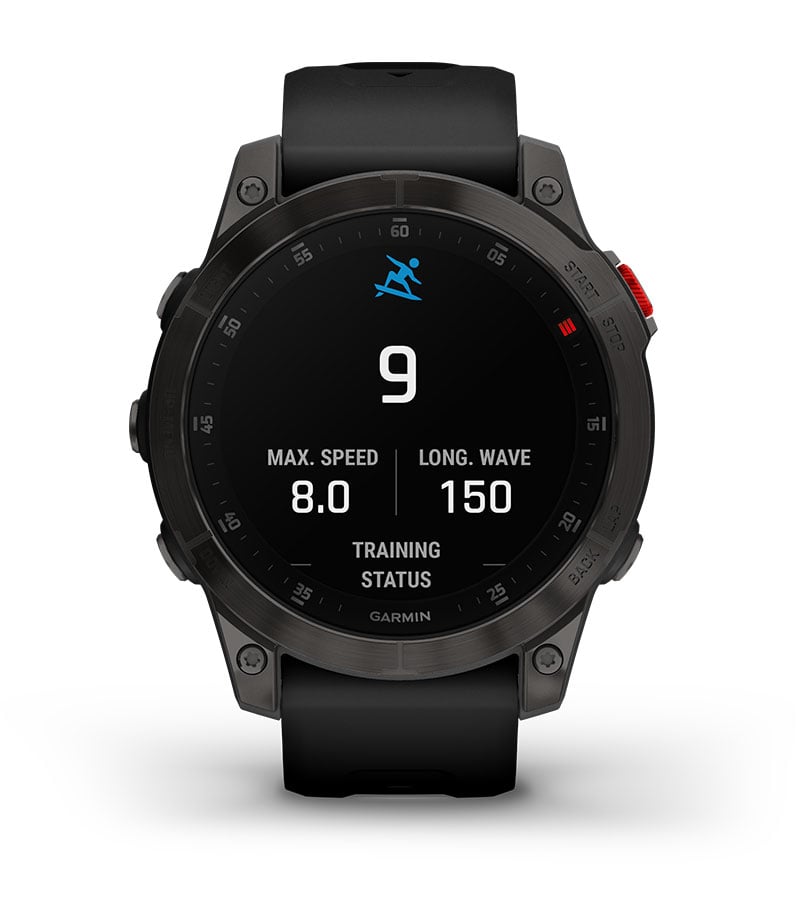 SURF-READY FEATURES
This watch works with the Surfline widget to give you tides, wave height, wind and surf rating for the five nearest locations and also works with the Surfline Sessions app to create videos of every wave you ride in front of a Surfline camera.